Covid-19 Guidelines for Travellers
Covid 19
Guidelines for Travellers
Travellers are subject to the following conditions:
On arrival, all travellers are required to present a negative PCR COVID-19 Clearance Certificate issued by a recognized facility within 48 hours from
     the date and time of departure.
Every person arriving in Zimbabwe will get a PCR Test, possibly by gene expert, done at the Port of Entry. Results expected within 20 minutes.
Persons below the age of 61 months will be exempted from PCR testing on arrival. Other exemptions may only be issued by the Secretary of Health
e.g. on Health grounds or age. Official exemptions include VIPs, Diplomats and their families, Envoys, UN staff and their families. Official exemptions
     will quarantine at home.
Once tested the person will proceed to a quarantine centre of their choice at cost to that person. Results will be communicated to each individual tested
      when results are ready.
Each person arriving in Zimbabwe shall book accommodation at the designated quarantine centres on or prior to arrival. Transport will be provided
      by hotels/lodges. People failing to afford quarantine accommodation and/or transport will be handed over to Government Social Welfare Department.
Quarantine centres will be published by the MOHCC. These will be lodges and hotels.
The MOHCC will establish Airport PCR Testing laboratories. And each PC test shall be done at a nominal fee yet to be gazetted.
Persons designated as business travellers, e.g. those visiting the government, shall be exempted for quarantine requirements.
Proof thereof shall be required
Passengers to get designated transport from the airport to the quarantine centres.
Travellers with fake COVID-19 documents will attract custodial sentences.
Upon clearance to enter into Zimbabwe, tourists are expected to follow COVID-19 guidelines at hospitality and recreation facilities.
Domestic tourists are not required to present COVID-19 Certificates but are expected to follow COVID-19 guidelines at hospitality and recreation facilities.
A dedicated national toll-free '2023' helpline and call centre is available for information about COVID-19 to travellers.
On departure tourists can obtain COVID-19 certificates from the approved laboratories.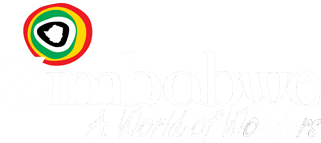 Zimbabwe Tourism Authority 2021