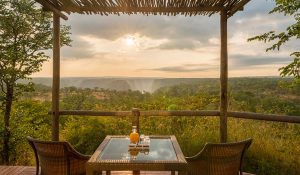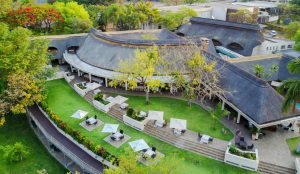 Sustainable Tourism Practices in Zimbabwe
Sustainable practices  help businesses reduce their negative impact on the environment; help reduce running costs; support the local economy and communities, enhance guest experiences, help combat climate change, in line with the United Nations Sustainable Development Goals.
Below are some examples of entities in Zimbawe that have embarked on the sustainability drive.
Somalisa Camp and Somalisa Acacia are located in Hwange National Park, and underwent a complete rebuild with a focus on ensuring the camp ascribes to a Light Carbon Footprint and operates in an eco-friendly manner.
Somalisa was awarded the first Green Tourism Gold accreditation in Zimbabwe as a result of their reduced carbon footprint following the rebuild of the camps.
Sustainable initiatives include:
Off-grid, use Solar power
On site water-recycling and purification system
Zero use of plastic bottles policy
A 4 star boutique hotel is in walking distance of the magnificent Victoria Falls and town centre.
Sustainable Initiatives include:
Good waste management practices
Upgrade of electrical equipment has resulted in positive energy savings.
An intimate, eco-tented camp located in the Zambezi National Park along the banks of the Zambezi Rive, and an hour from Victoria Falls town centre.
 Sustainable Initiatives include:
Off-grid using solar for water and lighting and gas for cooking
Fresh produce sourced from local communities
A luxurious lodge under canvas within easy reach of Victoria Falls and its attractions yet secluded in its private reserve. It has breathtaking views of the spray of Victoria Falls' and the spectacular gorges beneath it. The Elephant Camp offers many community and conservation focused activities.
 Sustainable Initiatives include:
Vermiculture and herb garden
Solar hot water for kitchens and laundry
 The Victoria Falls Hotel
 The address of choice for more than a century for the royal families, statesmen, celebrities and discerning traveller, occupies a prime location from which to explore the magical wonders of untamed Africa.
 Sustainable Initiatives include:
Water bottling plant on site for still and sparkling water
Vermiculture providing all organic composting for the property
Victoria Falls Safari Lodge
Located 4km from the mighty Victoria Falls, built on a plateau, with 'forever' views of pristine bushveld, and overlooking a central waterhole frequented by elephant, buffalo, hyena and other wildlife.
 Sustainable Initiatives include:
Conservation with on-site vulture restaurant
Avoid use of hazardous chemicals and sprays on the grounds
www.victoria-falls-safari-lodge.com
Nestled under a grove of shady teak forest, Vintage Camp is a small, intimate safari camp, located in a private concession near Hwange National Park offering the discerning traveller an authentic "out of Africa" experience.
All meals are freshly prepared and dining al fresco out in the bush with a picnic lunch, or a moonlit dinner, enhances your 'Vintage African safari' experience.
A raised deck, overlooks a water pan where lion, elephant, kudu, sable and other wildlife species have been sighted. There is no fencing between the concession and national park and wildlife roams freely in the area.
Sustainable Initiatives include:
For every bed night, a set amount is donated to the Painted Dog Conservation program.
Off grid, using solar energy
People come from around the world to see the magnificent Victoria Falls, but few have experienced Zambezi upriver from the Falls. Located in the Zambezi National Park, along the sun-drenched banks, attention to guest comfort makes Zambezi Sands River Camp a unique place to relax and unwind.
There has been an increase in the local wildlife, including elephant, buffalo and lion. Imvelo has an overriding conservation ethic operates and works closely with the National Parks authority to strengthen the security of wildlife in the Zambezi Park.
 Sustainable Initiatives include:
Low impact activities
Canoeing and guided walking
Bayete Guest Lodge, situated 3km from Victoria Falls is a tranquil and comfortable escape for both work and pleasure orientated travellers.
This newly renovated lodge, is owned and managed by a family with 30 years experience in the hospitality industry, ensuring quality service with their personal touch. The accommodation is comfortable and affordable with 25 rooms set in a lush tropical garden.
Central to the lodge is the large swimming pool, which is hugged by the Caldecott Dining Boma and the Ingwezi Tavern, steeped in history and character.
Bayete Guest Lodge room rates include a full English Breakfast, other meals available on request.
On site bookings can be made for activities and transfers. Free Wi-Fi available for guests.
 Green initiatives include: 
Procurement of fresh produce from local communities
Up-cycling of furnishings
www.bayeteguestlodge.com
Cresta Sprayview, situated just 1.4km from the Victoria Falls Rainforest entrance is the perfect gateway for adventure seekers. Established in 1968 and remodelled in 2013, giving it a fresh and vibrant feel, this 'motel style' nestles in lush gardens, home to several bird species. In months when the Falls is in full flood, the spray from this majestic wonder rises like a column of smoke, locally referred to as "Mosi-oa-Tunya", the "Smoke that Thunders" and can been seen from the hotel, hence the name "Sprayview". Whether you are travelling alone, for business or family and friends, with its 65 rooms, restaurant, 2 bars and 2 conference rooms, Cresta Sprayview is a comfortable platform from which to explore Africa's wild adventure capital.
 Sustainable initiatives include:
Separation of waste
Water savings
www.crestasprayview.com
A conveniently situated, family run safari camp located on a private concession of 6000 acres. A firm favourite with returning guests who like nothing more than observing teams of wildlife from the comfort of their tree-house style room or the luxury of the camp and discreetly placed hide. It is here at our pan, that the famous Presidential Herd quench their thirst – these elephants' home-range is amongst the dense feeding areas of the Sikumi Vlei and where they find refuge from the relentless heat at Ivory's water hole. All the comforts of a 3-star camp with amazing wildlife and game activities in camp. Built and maintained with family in mind, Ivory also offers 1 family room and 2 suites that can be converted to triples for families with children U12.
 Sustainable initiatives include:
Use eco-friendly amenities
Guest awareness
Victoria Falls Private Game Reserve
Just 10 minutes from Victoria Falls town, Victoria Falls Private Game Reserve is the only "Big Five" reserve in the Victoria Falls region, and has been declared an IPZ (Intensive Protection Zone) for the population of Black Rhino it protects.
The Stanley and Livingstone Lodge is a boutique retreat with sixteen private suites overlooking the abundant reserve. Classic interiors enfold guests in romance and elegance.
Ursula Camp is an intimate, private retreat with four safari chalets accommodating eight guests. Perfectly suited to families and small groups looking to book an exclusive stay on a self-catering or full board basis.
With dedicated programme co-ordinators, Nakavango Conservation Program accommodates volunteers from around the globe giving them an opportunity to gain hands-on experience in conservation, research, environmental awareness and local community projects.
Victoria Falls Private Game Reserve is proud to support the diversity of species on the reserve, including the highly endangered Black Rhino.
Sustainable Initiatives include:
Ecological water treatment system
www.stanleyandlivingstone.com
Khulu Ivory "Grandfather of Ivory" is located on a private concession of 6,000 squared acres on the border of Hwange National Park. For travellers looking for a personal and private escape, this intimate camp has three thatched safari style suites built on platforms with indoor and outdoor showers. Khulu combines luxury with old world hospitality.
Overlooking an ancient riverbed, the waterhole attracts a variety of wildlife and birdlife in Hwange National Park. The main area has a bar, plunge pool on the main deck and a raised fire pit for stargazing.
Activities include game drives, visits to the Painted Dog conservancy and village tours.
 Sustainable initiatives include:
Designed to have minimal impact on the surrounding environment
Have own eco-friendly amenities
www.ivorysafarilodge.com
Great Zimbabwe Monument Renovations
The project falls under the auspices of the United Nations Office for Project Services (UNOPS), supported by the United Nations Education, Scientific and Cultural Organisation (UNESCO) in partnership with the National Museums and Monuments of Zimbabwe (NMMZ). It is funded by the "Agence Francaise de Development" (AFD) and is aimed at ensuring sustainable conservation and development of the Great Zimbabwe World Heritage Site (GZWHS).
Sustainable initiatives include:
enhancing capacity building, economic development and cultural empowerment of the local communities.
documentation and conservation of the tangible and intangible heritage;
interpretation and visitor facilities;
management and promotion of additional tourism attractions;
http://www.nmmz.co.zw
Transfrontier Conservation Areas (TFCAs)
Relatively large areas that straddle the boundaries of two or more countries and cover large-scale natural systems encompassing one or more protected areas. TFCAs involve a unique level of international co-operation between the participating countries, particularly issues related to the opening of international boundaries and within each region.
Zimbabwe is involved in 6 such areas namely Kavango Zambezi, Greater Limpopo, Greater Mapungubwe, Chimanimani, Lower Zambezi Mana Pools and  Zimbabwe Mozambique TFCAs.
Sustainable initiatives include:
collaborative management of the natural and cultural resources in the park managed by the Governments and/or Authorities involved.
Removal of all human barriers within the park so that animals can roam freely.
Promotion of protected areas as well as multiple resource use areas within the park.
Use of conservation as a land-use option to the benefit of local people in the area surrounding the park.

https://www.zimparks.org.zw › conservation-efforts ›
Ecotourism encompasses responsible travel to natural areas, conserving the environment, and improving the well-being of the local people. It produces economic opportunities that make conservation of natural resources financially possible.
Sustainable initiatives include:
Top 5 Ecotourism Destinations in Zimbabwe and the sustainable initiatives they are pursuing
African Bush Camps – Bumi Hills Kariba
supports a number of community and conservation projects in the community,
development initiatives like Health care provision projects,
supporting the underprivileged in the community by paying school fees for orphans
assists with wildlife conservation and support organisations like the Bumi Hills Anti-Poaching Unit (BHAPU) and other anti-poaching efforts in other parts of the country like Mana Pools.
Wild Horizons – Victoria Falls

contributes towards community development including donating supplies to Old
    peoples' homes in the community,
donating towards the Chinotimba Vegetable Garden (a community garden), tree
    planting programmes, school fees assistance etc.
wildlife research and wildlife rehabilitation,
design and operation of eco-friendly camps which recycle and enrich the environment
use greywater for Bio Plants, solar heating, organic vegetable farming and so on.
https://www.wildhorizons.co.za › wildhorizons
Imvelo – Bomani Tented Lodge Hwange
initiated several projects towards health, education and provision of safe clean water.
sourced funding to the tune of thousands of US dollars to assist some ailing community projects in Tsholotsho, Hwange, Bulilima and Matobo districts.
arranges interaction between guests staying at the properties in Hwange (Bomani and Camelthorn) and the local people in the nearby communities,
this way guests can get an appreciation of the work that is being done and see how they can partner or make a one-off donation if they wish.
https://www.imvelosafarilodges.com › bomani-lodge
Sapi Explorers Camp – Great Plains conservation
supports environmental sustainability, conservation and communities.
promotes the use of green technology to avoid negative impacts on the environment, through use of solar-powered camps, recycled hardwood in construction, recycling wastewater, and biodigesters for recycling.
make concerted efforts towards conservation through restoring habitats and managing wildlife areas and protecting their rightful owners the animals and birds.
explore the Sapi Reserve, Mana Pools and the Zambezi River.
https://greatplainsconservation.com › category › sapi-e…
Imire Rhino and Wildlife Conservation
This is  a trust which seeks to protect wildlife in its natural habitat, special emphasis on the Rhino and have a few rescued rhinos at the conservancy. They also have elephants which are also under threat from the work of poachers.
to educate all people (by working closely with locals in the rural communities) about the importance of wildlife conservation in general.
to create better relationships through mutually beneficially programs for locals, tourism players and Management authorities.
Guests at Imire Lodge can learn more about the fate of Rhinos on the continent and they also get to see the rescued animals which have been rehabilitated in this safe environment.
Zimbabwe Tourism Authority 2022