Covid 19
Advice for Travellers
Zimbabwe has relaxed lockdown measures allowing the country's tourism sector to resume full operations. These include but are not limited to: game drives, bungee jumping, zip liners, helicopter rides, lion walks, elephant rides, boat operations on our lakes both for tourism and fishing (and other tourism related activities) and all registered tourism activities. The resumption of the sector is guided by strict adherence to the World Health Organisation (WHO) Covid-19 health and safety protocols as well as guidelines set by the Government of Zimbabwe.
Food establishments that include restaurants and take-aways are open for delivery and collection of food. Sit-down meals are allowed with strict following of social distancing measures and other health and safety guidelines. All restaurants registered to sell liquor are only permitted to sell liquor for takeout during their authorized operating hours within the period 0600hrs to 2000hrs. Conferences and meetings remain at less than 50 people unless the gathering is through electronic platforms.
Air Travel
With effect from 10 September and 01 October 2020 respectively, the country's skies have been opened to both domestic and international flights respectively. Standard Operating Procedures (SOPs) have been put in place for the reopening of international and domestic airports. The National Guidelines for Aviation Safety and Security have been set to ensure the safety of both the travellers and airport staff. These are additional to temperature testing, social distancing, sanitization, and mandatory wearing of masks. All travellers will be required to have a PCR COVID-19 Clearance Certificate issued by a recognized facility within 48 hours from the date of departure, in line with WHO guidelines.
Ports of entry
The countries land borders remain closed until COVID-19 restrictions have been further relaxed unless it's for cleared cargo purposes. As Zimbabwe, we are assertive that once the COVID-19 health and safety protocols are observed, the travel and tourism sector will effectively carry out its operations.
Malaria
The new common language will be more simple and regular than the existing European languages. It will be as simple as Occidental; in fact, it will be Occidental. To an English person, it will seem like simplified English, as a skeptical Cambridge friend of mine told me what Occidental is.The European languages are members of the same family.
If you are going on a safari, neutral colors such as khaki or stone are advisable. Avoid blue or black clothing – the tsetse flies are drawn to these colors. Include a warm jacket or fleece in your suitcase for evening game drives as well as a pair of comfortable walking shoes. A wide-brimmed safari hat is really useful at any time of year, as even  sometimes in winter  the sun can be hot. Don't forget to bring your  sunscreen and sunglasses especially in summer as well as your insect/mosquito repellent.  
Buy Travel Insurance
It is highly advisable to have travel insurance that covers medical emergencies. Carry copies of your medical insurance in your car and handbag. If anything happens that requires you to go to hospital in Harare or to be airlifted to Johannesburg, your medical insurance certificate will be required. 
Airlifting and Ambulance Service Providers in Zimbabwe
MARS Harare:  +263 4 771221/ 706034
MARS Victoria Falls: +263 13 44646 /+263 712 404 950
Yellow Fever
Zimbabwe is not a yellow fever zone! This means you do not need a yellow fever vaccination to visit Zimbabwe.A Yellow Fever vaccination certificate is only required for travellers 9 months of age and older coming from - or who are in airport transit for more than 12 hours within - a country with risk of Yellow Fever transmission. However, if you are travelling into Zimbabwe from a country that does have yellow fever, you will need to display a vaccination certificate when you enter Zimbabwe the country for the convenience of tourists that prefer flying to their tourist attraction places other than travelling by road.
Validity of certificate
A Yellow Fever certificate is valid 10 days after vaccination.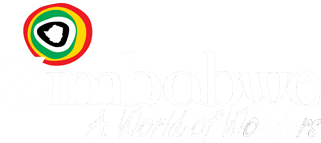 Zimbabwe Tourism Authority 2021