Hwange National Park a Wildlife Paradise!
Hwange National Park a Wildlife Paradise!
The Hwange National Park is situated in the south west of Zimbabwe between Bulawayo and Victoria Falls, with the main entrance located a two-hour drive or 30-minute flight south of Victoria Falls. The park has an array of accommodation facilities ranging from basic camping to glamping to luxury exclusive lodges. Entrance fees are quite reasonable at USD $5 for local adults and USD $15 for international travellers.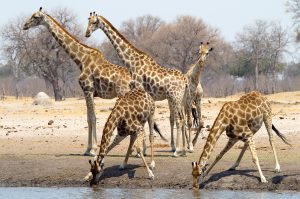 During the rainy season (around this time) from late November through to April, a completely different park emerges to that of the dry season. Parched savannahs turn into lush fields with an abundance of grazing. Newly born animals can be seen everywhere and the birdlife is absolutely prolific. Winter months last from mid May to early August, although the days are warm with beautiful blue skies, the evenings can get extremely cold and temperatures below freezing are not uncommon, so definitely bring warm clothing.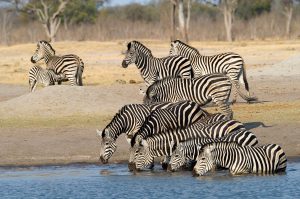 The best game viewing months are between August and early November as water becomes extremely scarce and the animals congregate around the few pumped waterholes. Sitting patiently and quietly at one of these water holes will reward you with very good game viewing.Stretching for over 14,600 square kilometres (5,863 square miles) or 1,460,000 hectares, the Hwange National Park does not only have more fauna and flora and a greater variety of species (107) than any other park in the country , it also houses more than 400 species of birds , the park has the biggest diversity of mammals out of the world's national parks. 
Zimbabwe Tourism Authority 2022