Yes it's that season and lets time out to explore incredible Nyanga. The resort is famous for its magnificent scenery, usually cold weather ideal for active tours. Picturesque Nyanga, as we love to call it has something special to offer for nature lovers, hikers and adventure seekers. This is home to the only skywalk in Zimbabwe and one of the highest ziplines in the world at Mtarazi falls. The thrill, the fun, excitement and adrenalin that awaits you at Mtarazi is one not to miss for the adrenalin lovers.
Hikers are also in for a treat at Mt Nyangani hike, the highest peak in the country at 2593m and the Worlds view which offers visitors stunning views. The mountains are a formidable and irresistible adventure spot. Stories of mysterious disappearances and mythical sightings in and around the mountain are well documented. Residents from nearby Tangwena Village entertain visitors with legends around the mountain.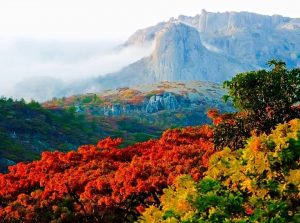 Nyanga is also much loved for its great cuisine, do not leave the destination without tasting the trout fish at the local hotels. If visiting with children, make time to visit the Rhodes Museum and get an insight on the history of Zimbabwe. If you are visiting on a budget trip, stay in the dotted holiday homes around the resort, parks self-catering lodges and for midrange there are a few hotels to accommodate and make your stay comfortable.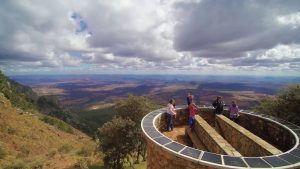 There are many hotels options available too in Nyanga all year round and these include renowned hotels such as the Troutbeck Hotel, Montclair Hotel & Casino, Pine Tree Inn, Rhodes Nyanga Hotel and The Village Inn, whose doors have remained open for guests even during the thickest Covid-19 lockdown.
What not to miss in this incredible destination
Mount Nyangani Hike
Worlds view tour
Skywalk and Zipline at Mutarazi falls
Nyangombe falls tour
Sundowner at the Natural swimming pool
Quadbiking
Tea and Coffee Estates Tours
Zimbabwe Tourism Authority 2022