The United Nations World Tourism Organisation (UNTWO) has granted Zimbabwe 100 scholarships from IE University
The United Nations World Tourism Organisation (UNTWO) has granted Zimbabwe 100 scholarships from IE University
THE United Nations World Tourism Organisation (UNTWO) has granted Zimbabwe 100 scholarships from IE University through the First Lady of the Republic of Zimbabwe, Patron of Tourism Dr Auxillia Mnangagwa in recognition of her commitment to strengthening high quality education in tourism. IE University is one of the world's leading institutions of higher education which shapes people with a global vision, humanistic approach, and entrepreneurial spirit.The awarding of the scholarships by the global tourism promotion body, shows how the First Lady's efforts to promote gastronomy tourism are not going unnoticed.

In awarding the scholarships at the Zimbabwe stand on the sidelines of the 8th UNWTO World Forum on Gastronomy Tourism, in Donostia-San Sebastian City, Spain, UNWTO Secretary-General Mr Zurab Pololikashvili and his team showed appreciation of Zimbabwean food and beverages like Mapfura wine from Mwenezi, Traditional utensils and instruments like mbira which were being showcased at the stand.The scholarships were received by the Minister of Tourism and Hospitality Industry Hon Barbara Rwodzi on behalf of the First Lady Dr Auxillia Mnangagwa. Minister Rwodzi expressed her gratitude to the work that is being done by the First Lady to boost tourism.

The Vice Chancellor for the University of Zimbabwe Professor Paul Mapfumo also thanked the First Lady who opened doors and opportunities through her invitation by the UNWTO and that opening of opportunities will brought the future foward.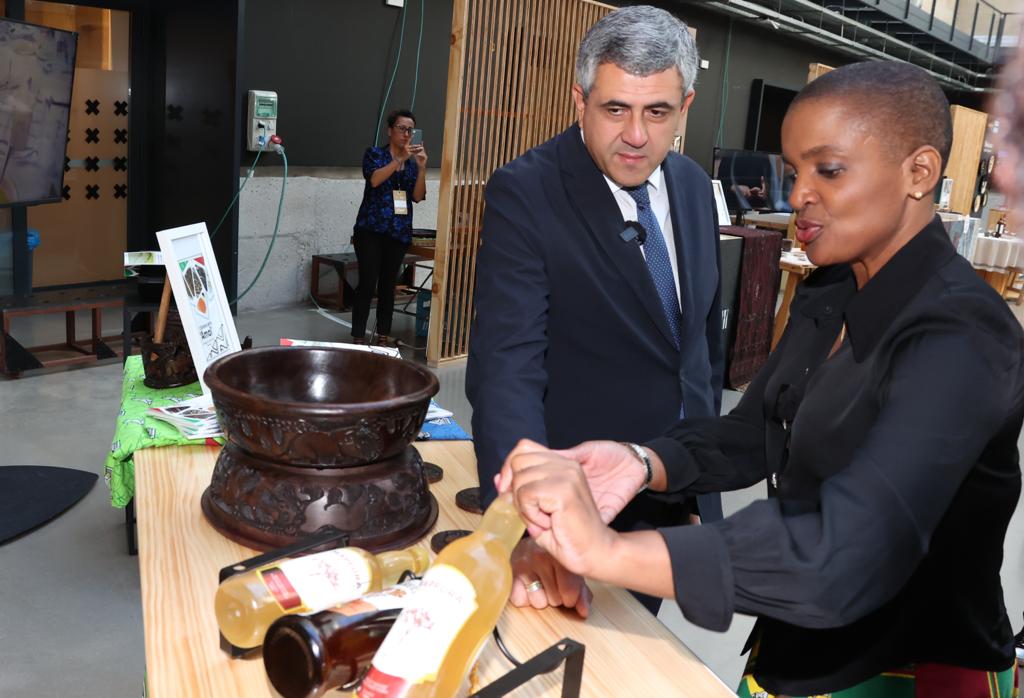 Zimbabwe Tourism Authority 2022